debby
Owner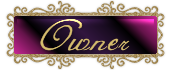 Posts

: 3744


Join date

: 2013-08-11


Age

: 64


Location

: Over the Rainbow, in the Land of Oz


Subject: No No Artists H 29/9/2015, 10:51 am

---

Hajime Sorayama http://www.sorayama.net/

Happy Bunny http://www.itshappybunnybooks.com/ (See also Jim Benson NONO listing J)

Harlequin Publishing http://www.eharlequin.com/

Harley Davidson... http://www.harleycanada.com/

Hasbro... http://www.hasbro.com/home/terms.html

Heise http://heise.deviantart.com/

Hello Kitty... http://www.sanrio.com

Herb Leonhard Illustration http://www.herbleonhard.com/

Hermon Adams http://hermonadamsart.blogspot.com/

Hershey's Foods... http://www.hersheys.com/legal/index.asp

Hgjart (Guangjian Huang) http://hgjart.deviantart.com/

High Moon Studios http://www.highmoonstudios.com/

Hilly Wakeford http://www.rainbow-watercolours.com/

House Mouse... http://www.house-mouse.com/php/faq.php#May for clip art only)

Howard Schatz... http://www.howardschatz.com/

Ho Sung Chung, No Official Website, no way to contact..

Holly Hobbie
The original Artist
http://hollyhobbieworld.com/holly.htm

American Greetings is also famous for their toy design and licensing division, Those Characters From Cleveland (now American Greetings Properties). The most-popular copyrighted properties owned by this division include Strawberry Shortcake, the Care Bears, The Get Along Gang, Popples and Holly Hobbie. American Greetings also holds an exclusive license for Nickelodeon characters.